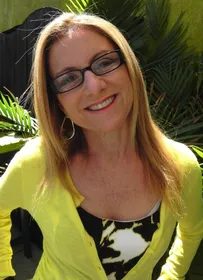 Jody has two master's degrees. She received her first master's in education from St. John's University in 1985. She received her second master's degree from Nova Southeastern University in 2001. She is a Licensed Marriage and Family Therapist, an Approved Florida Board Supervisor, a Certified Neurolinguistic Master Practitoner, Life, Emotional Intelligence and Motivational Coach.
More About Jody
"Jody has a huge heart. She always sees the best in people. Her kind spirit and passion for people enables her to inspire her clients to create fulfilling lives where their dreams are possible. She has a unique gift to always see the best in people no matter what their story is. Her life long journey of self improvement has helped her to see a piece of herself in everyone who walks into her office. Jody welcomes the opportunity to earn your trust and support you in reaching your goals."
Jody uses a variety of therapeutic approaches depending upon the client's needs drawing from solution focused, narrative, psychodynamic, neuro-linguistic and coaching modalities. Her experience is well rounded including teaching junior high school, working at hospice, a group counseling center, an inpatient substance abuse facility, a teen leadership empowerment company and mental health clinics. Her favorite clients are couples, young adults, teenage girls and women. Areas of expertise include relationship issues, depression, anxiety, womens issues, adolescent issues, bereavement, career counseling and end of life issues.